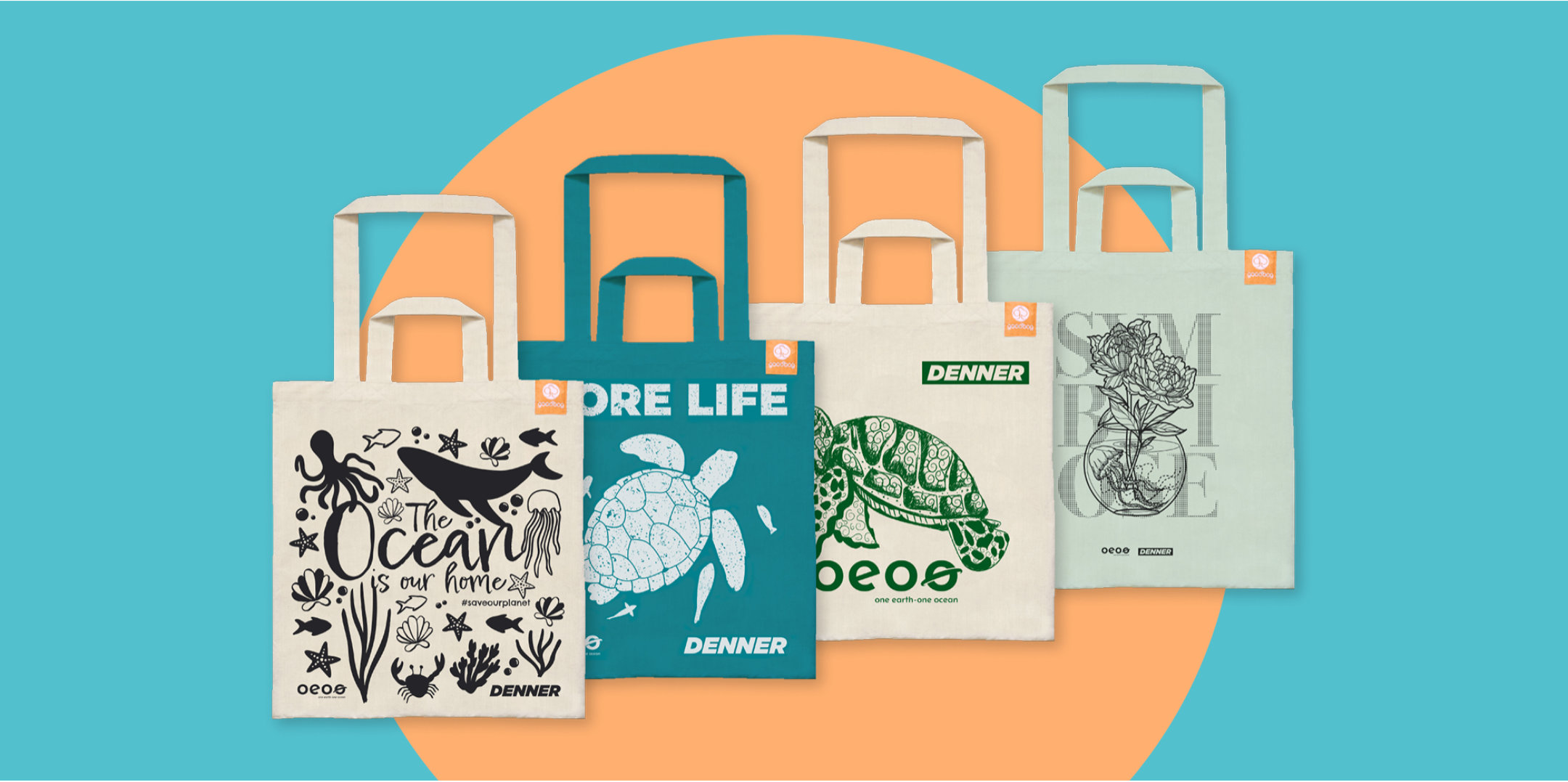 Sustainable shopping bags for retailers and shops
Leading retailers like Denner or Continente already promote sustainable customer behaviour with the goodbag.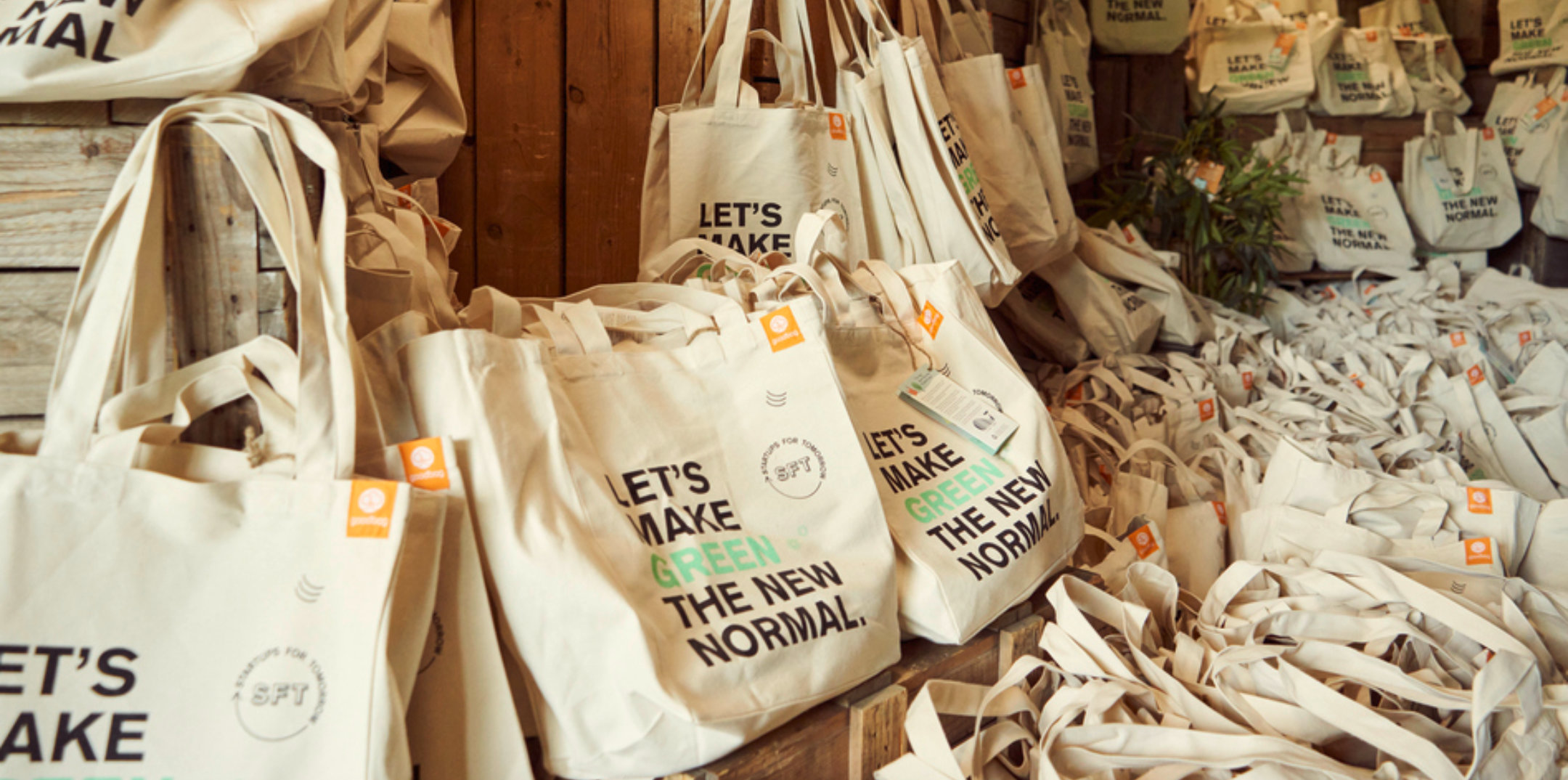 Goodie bags for events
Branded with your own design, the goodbag is the perfect giveaway for any event! The Greentech Festival, Youtube Festival and Startups for Tomorrow have already utilized goodbags with overwhelmingly positive feedback.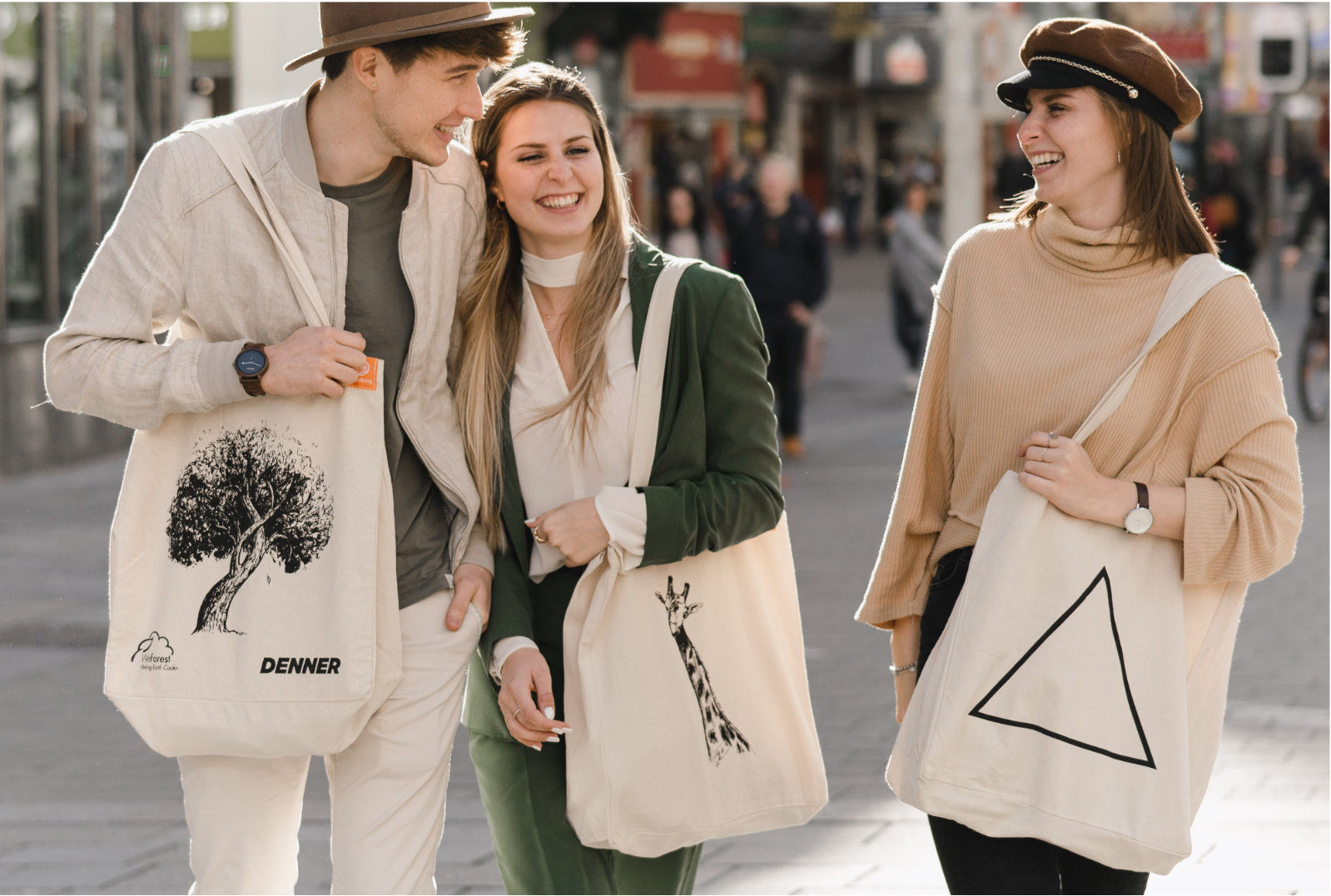 Individually printed, branded bags
Unique brand gifts, branded merchandise and more – the goodbag is printable on both sides with your design and logo!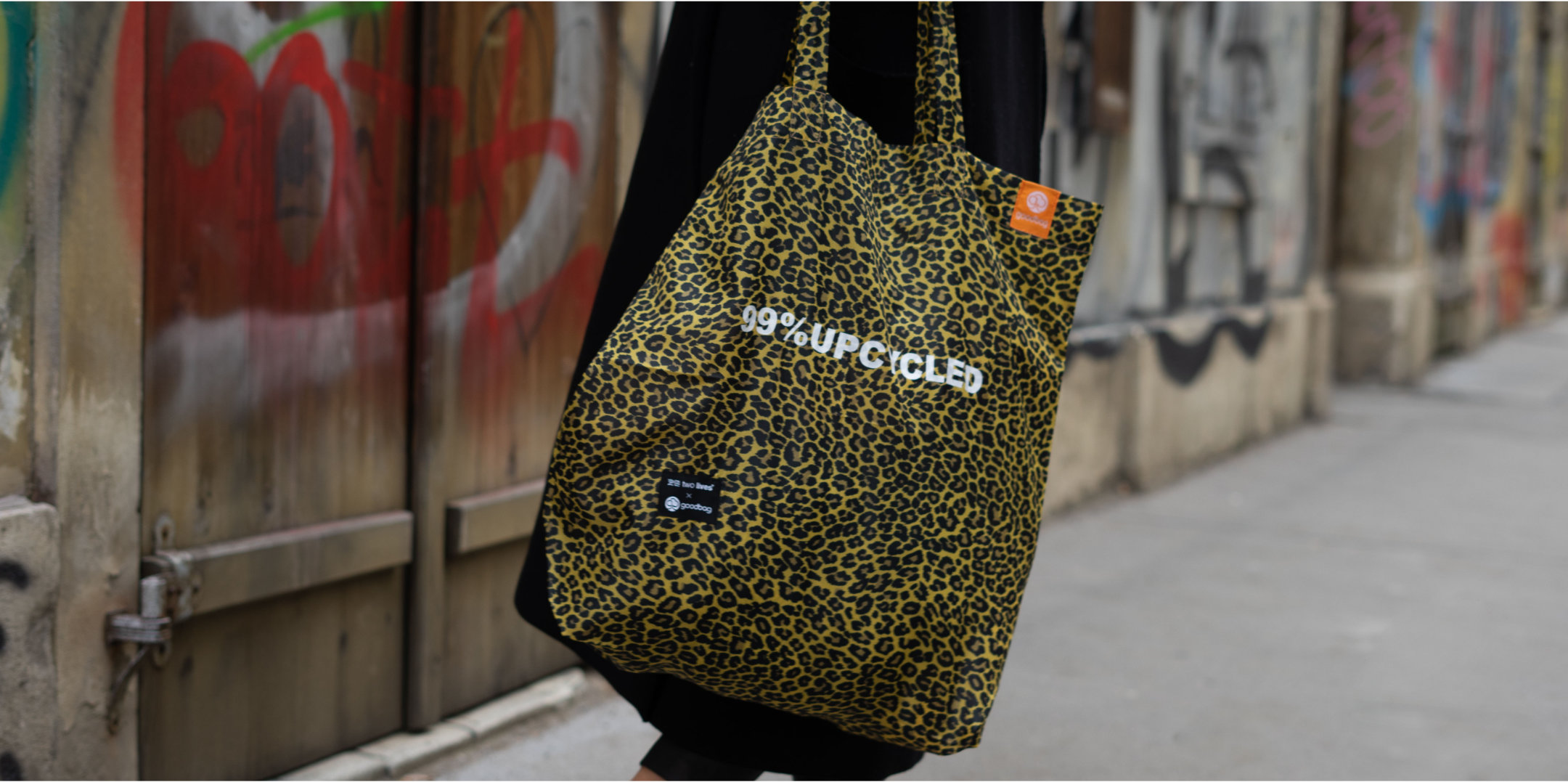 Upcycled or unique material goodbags
Together with partners we have upcycled goodbags from ad-banners and created unique goodbags out of recycled materials. The possibilities for impact are limitless. You have got an idea for a collaboration? Let's make it reality!
What makes the goodbag the best cotton shopping bag?
goodbag is the world's first smart, re-usable shopping bag connects with the goodbag-App via NFC and lets customers collect Seeds every time they shop with it. In the app these Seeds can in turn be used to support reforestation and ocean cleanup NGOs. With goodbag companies and their customers can work together to do good. Also, for every goodbag one tree is planted.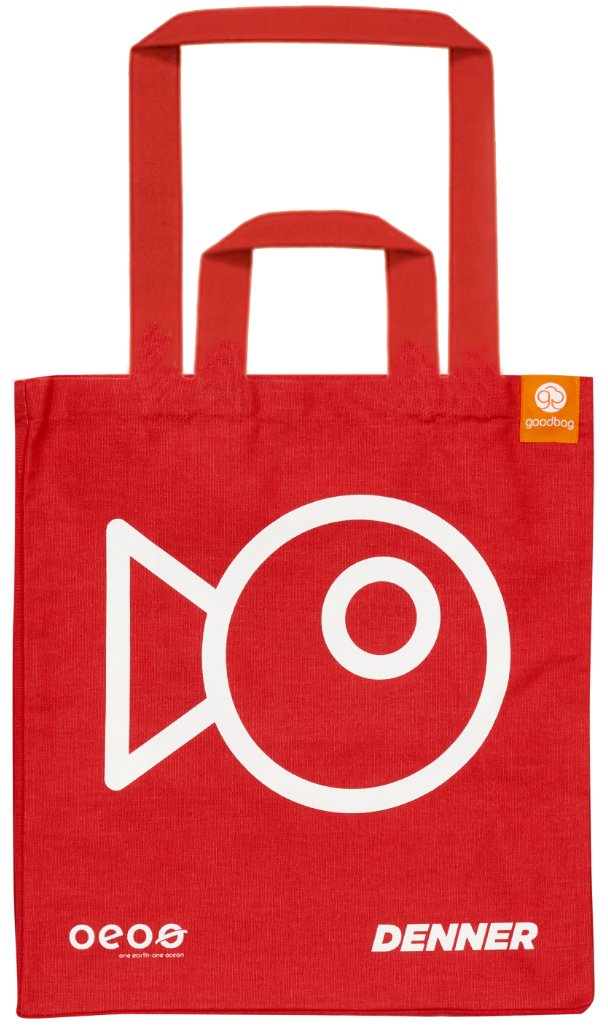 Model Large - Size:
Width

38 cm
Height

42 cm
Depth

20 cm
Volume

32 l
Customizable according to your needs
We offer two different sizes of goodbags, medium and large. All bags can be printed, either with one of our designs, with your own design or with a custom print we create together. Starting at higher order-quantities the bags can be further customized, for example produced with colored ground, with special printing options and the inclusion or exclusion of certain build-features.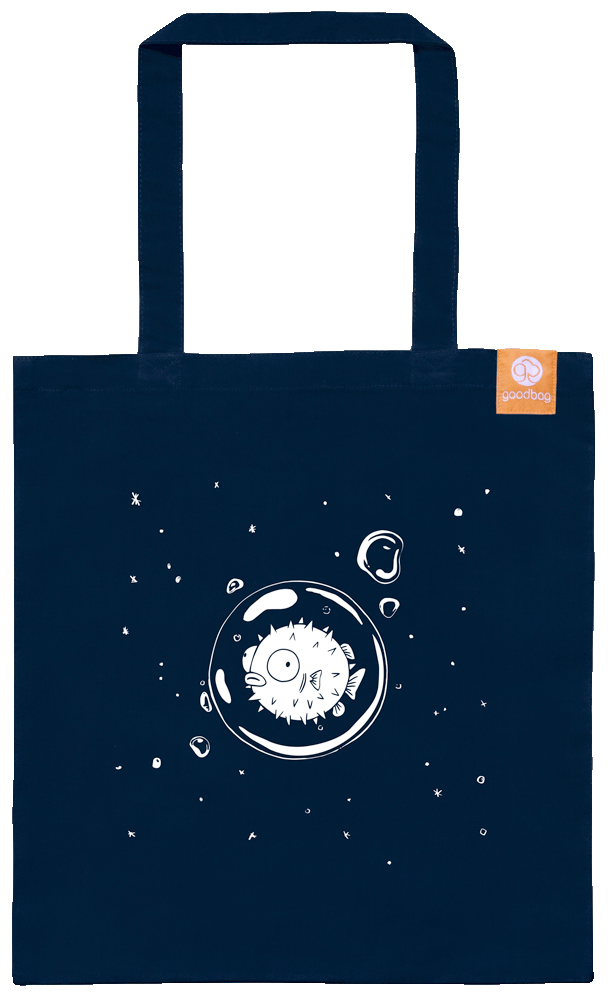 Model Medium - Size:
Width

38 cm
Height

42 cm
Depth

10 cm
Volume

16 l
Superior quality and practical design
Built to last, our bags are made out of sturdy 300g/m2 BCI-Better-Cotton or GOTS organic cotton. With 32l (large model) and 16l (medium model) capacity they are perfectly fit for all of your shopping trips. Designed to be practical in many different situations they feature double handles and an inner pocket for personal belongings.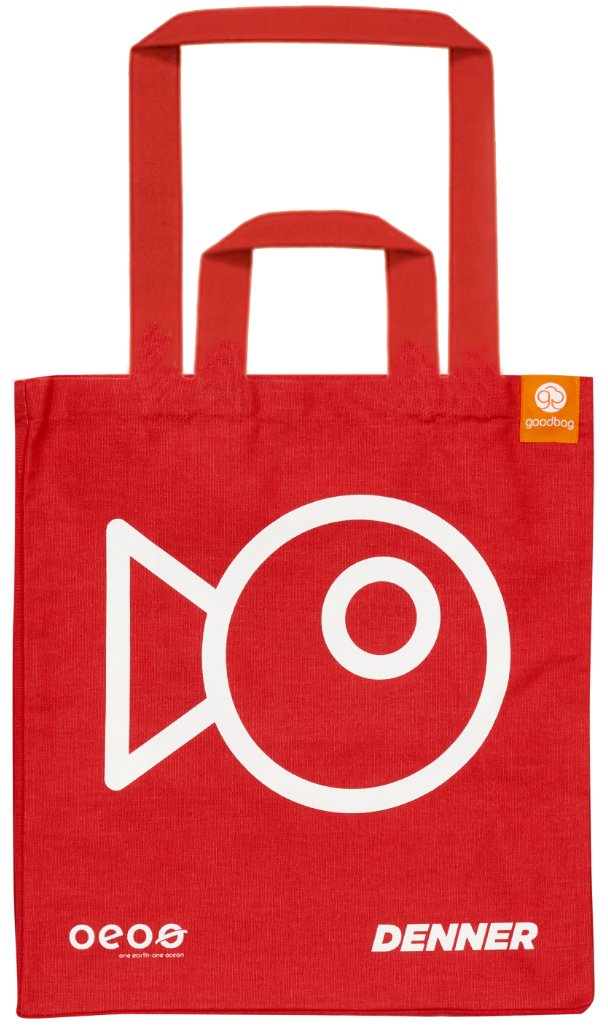 Model Large - Size:
Width

38 cm
Height

42 cm
Depth

20 cm
Volume

32 l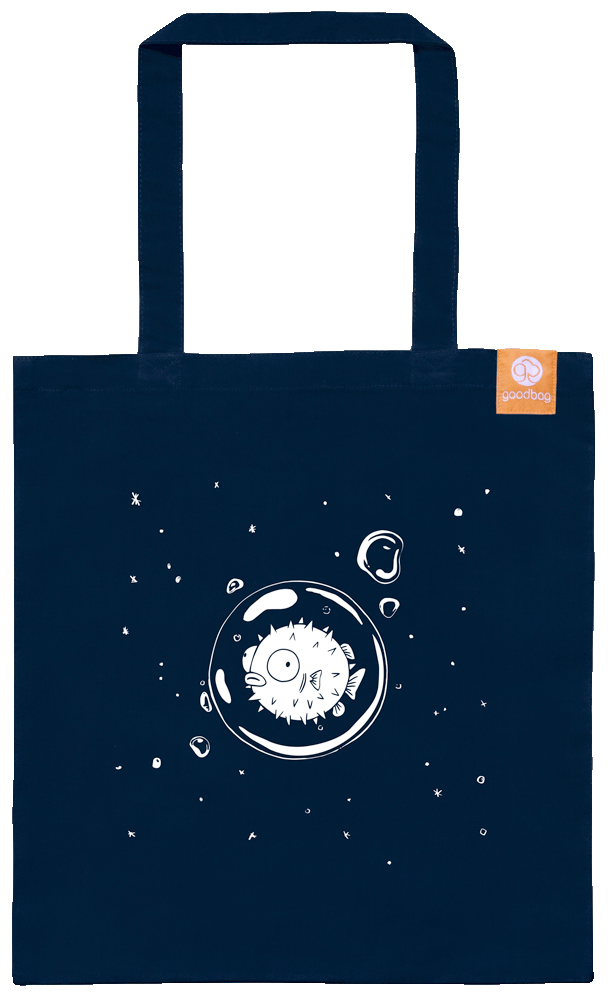 Model Medium - Size:
Width

38 cm
Height

42 cm
Depth

10 cm
Volume

16 l
goodbag fulfils 5 of the SDGs: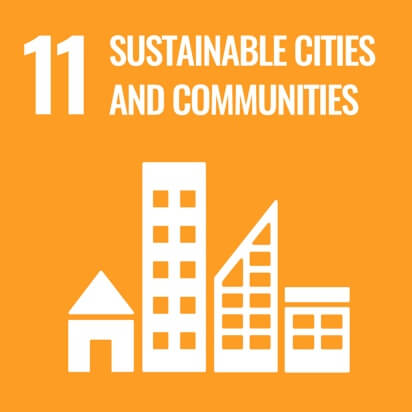 There needs to be a future in which cities provide opportunities for all, with access to basic services, energy, housing, transportation and more.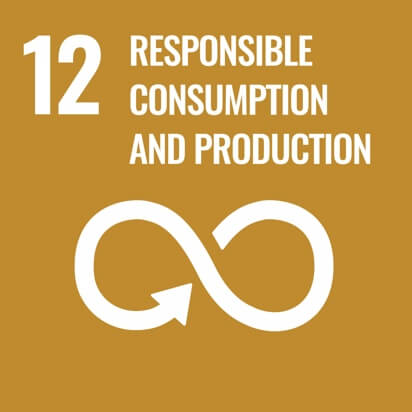 Sustainable consumption and production is about promoting resource and energy efficiency, sustainable infrastructure, and providing access to basic services, green and decent jobs and a better quality of life for all.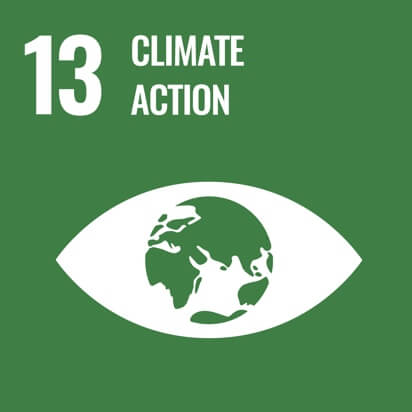 Climate change is a global challenge that affects everyone, everywhere.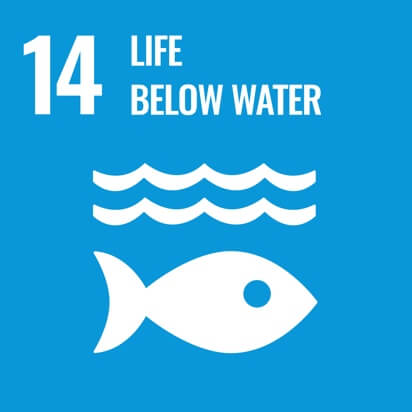 Careful management of this essential global resource is a key feature of a sustainable future.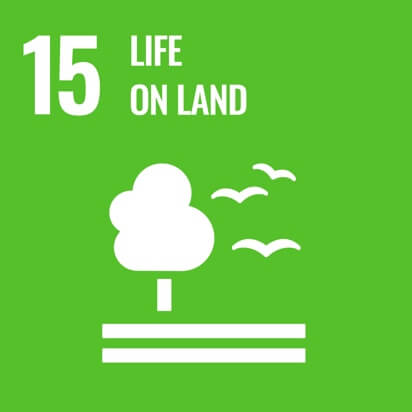 Sustainably manage forests, combat desertification, halt and reverse land degradation, halt biodiversity loss.