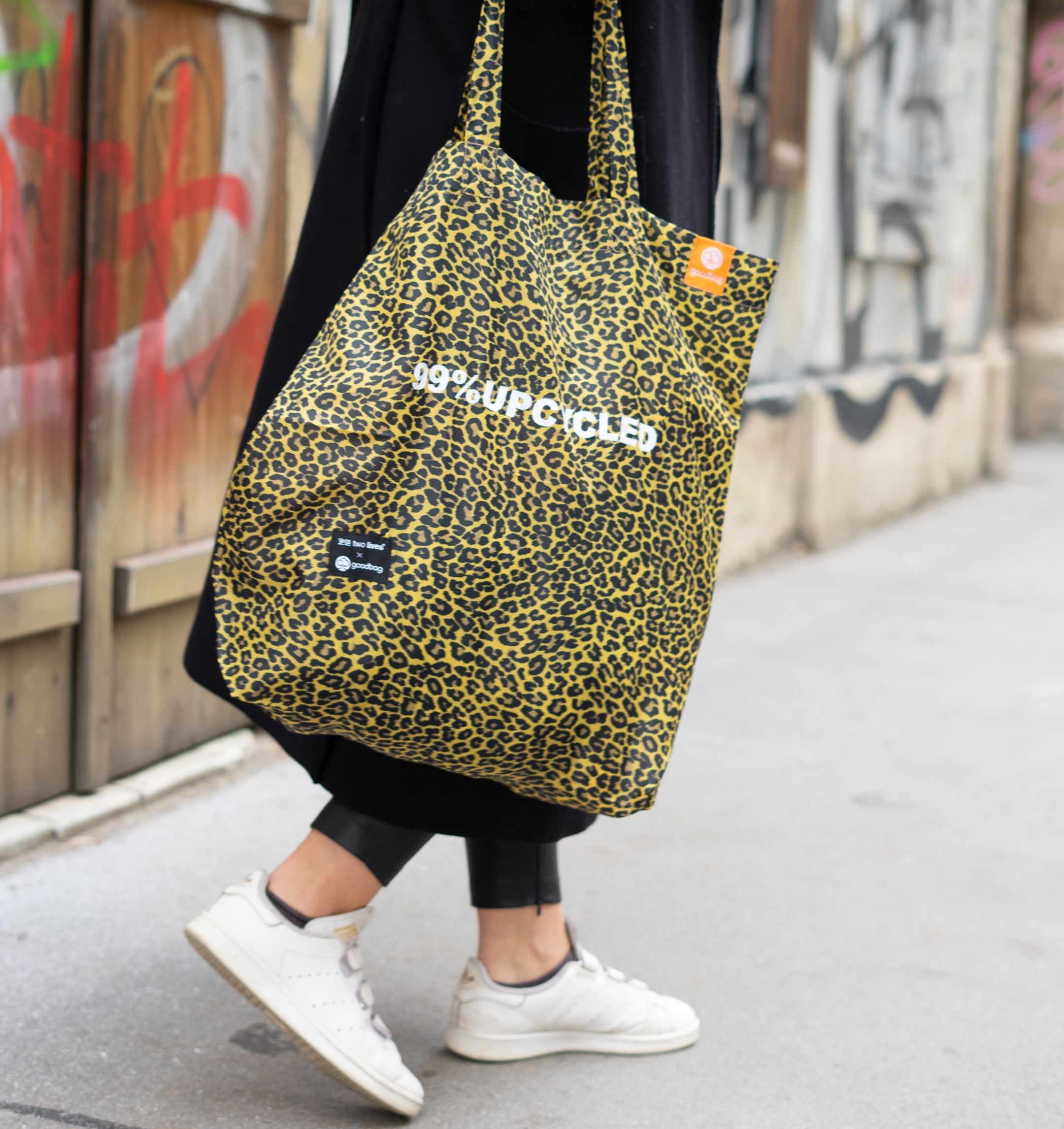 Upcycled or unique material goodbags
The possibilities for unique, upcycled and recycled material goodbags are limitless! Let's make your idea for a collaboration reality.
You have a great idea but don't know how to realize it? We can help with that!
One great thing about bags is that they can be produced out of so many different materials. This opens up a lot of possibilities for upcycling or using recycled fabric and plastic in the production of custom goodbags based on your ideas. Together with our partner TwoLives and companies like Magenta and Audi we have upcycled goodbags from ad-banners and created goodbags out of recycled materials. This collaboration not only includes the production of the bags, but also social media cooperation to communicate the final product on all channels. For certain campaigns we collaborate with the Austrian Red Cross and donate all revenue from sales.
Case example – Audi Switzerland & TwoLives
We collaborated with Audi Switzerland and producer TwoLives to create a very special bag, upcycled from an Audi megaposter. This poster was originally displayed in the Bern Central Railway Station and when its time had come, Audi was so generous as to provide it for the project. Starting from the provided material, the overall communication, coordination and, of course, the final product, everything came together to be a very successful project with a great outcome for everyone involved and ultimately also the environment.