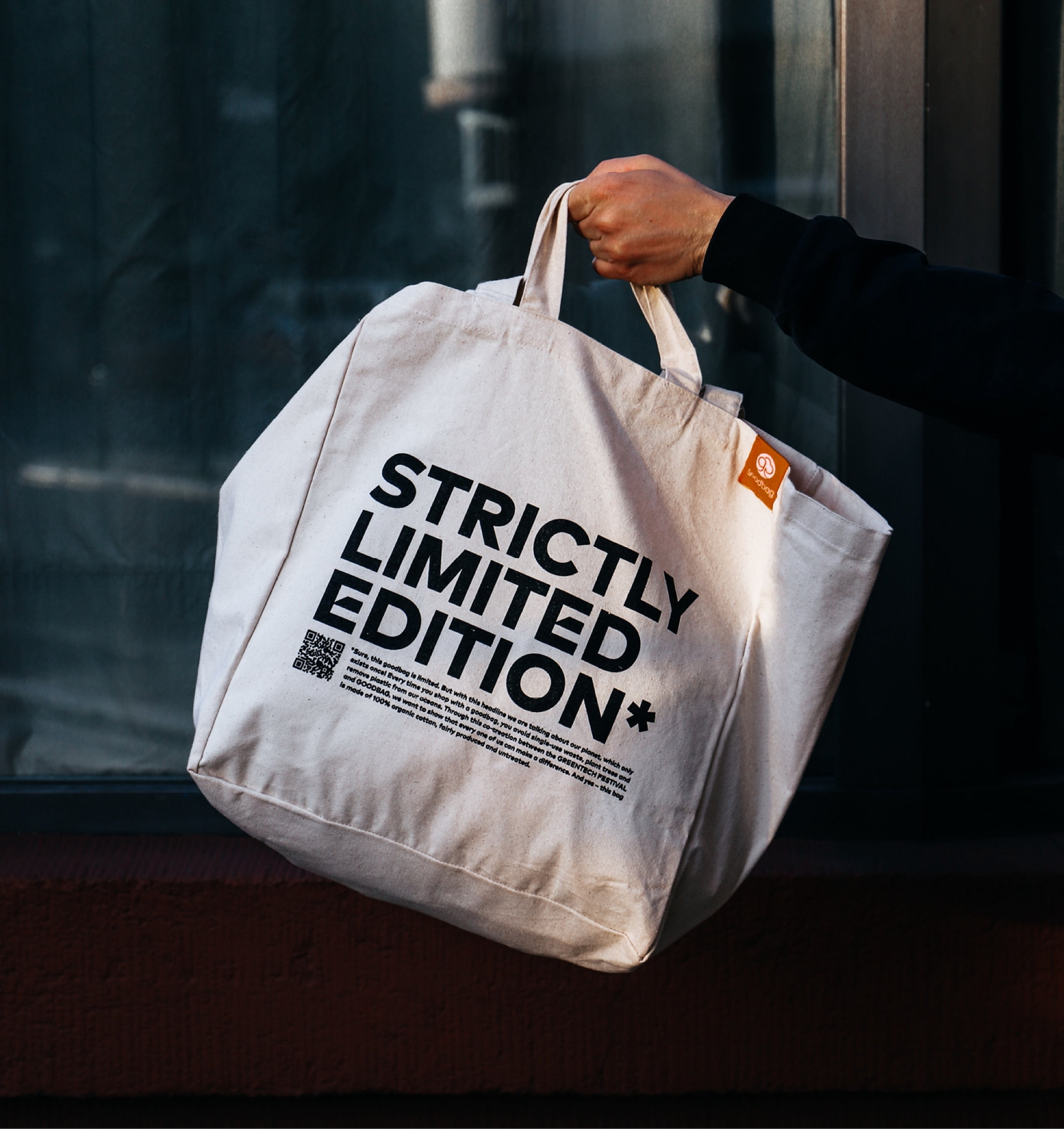 Goodie bags for events
Branded with your own design, the goodbag is the perfect giveaway for any event! There is a growing public demand for events to reduce their environmental impact and become more green.
Branded with an individual design, our goodbag offers the ideal combination of innovation, sustainability and proof of concept: Goodie bags for events are proven to be practical and a great addition to events. With its customizability, sturdy build, double handles and an inner pocket, the goodbag fulfils this role perfectly.
Our bags have already been part of events like GREENTECH FESTIVAL, YouTube Festival and Startups for Tomorrow with overwhelmingly positive feedback.
goodbag offers custom solutions for your event attendees: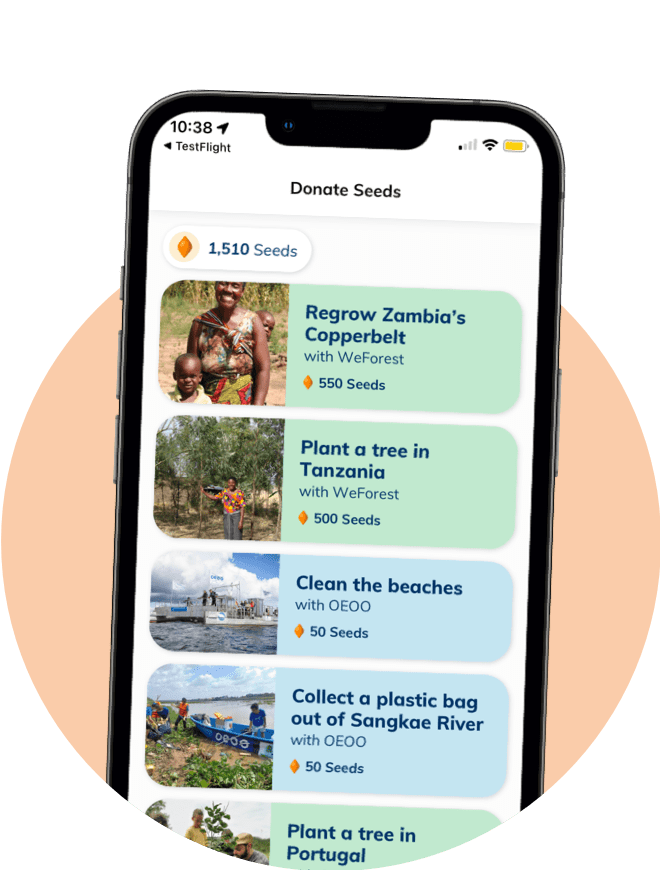 Attendees can support environmental projects on site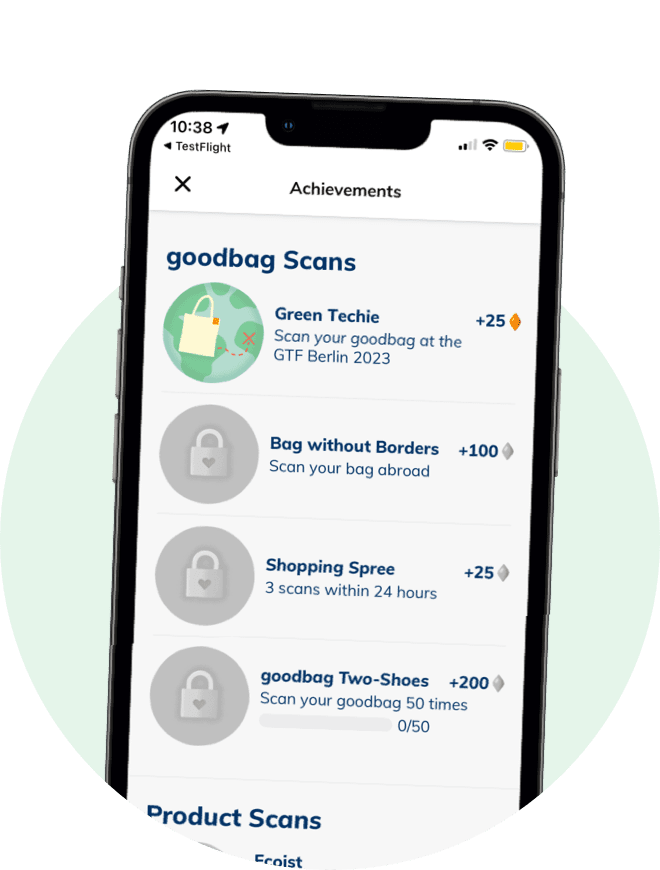 They can unlock unique achievements in our app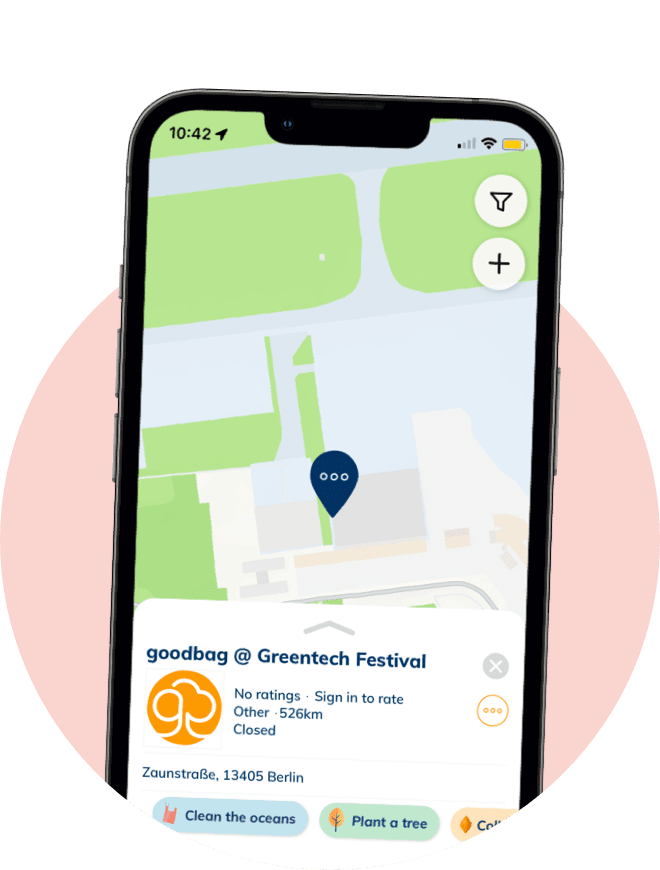 The event location can be added to show up in our app during the uptime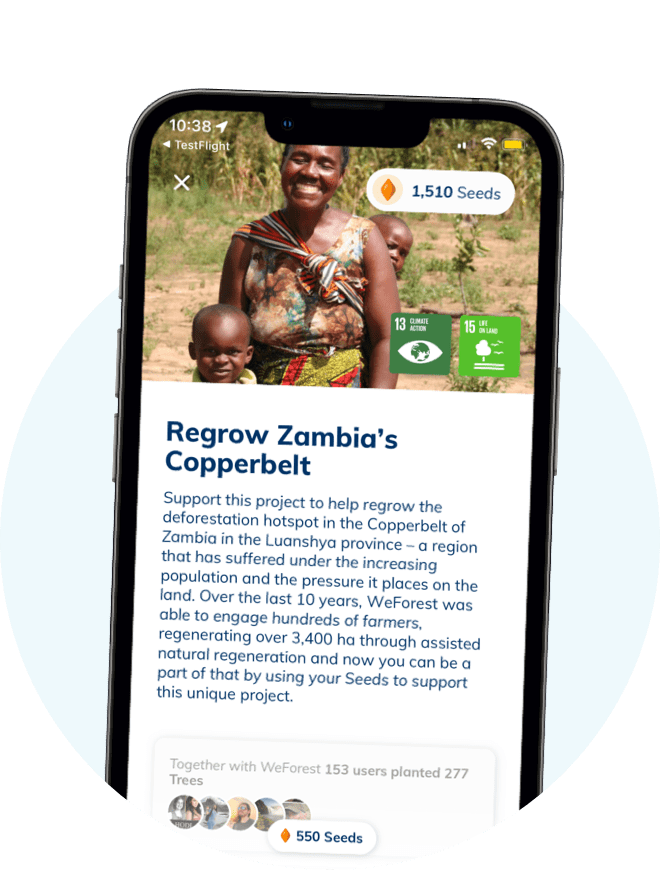 NGOs that fit the event theme perfectly can be added and supported
Case example – GREENTECH FESTIVAL
We have partnered with the prestigious GREENTECH FESTIVAL, which our bags have been a part of since 2021. In close cooperation we were able to create bags featuring a unique design that perfectly conveyed the message the event wanted to communicate. This design also featured a QR code that led to a micro site which was specifically set up to contain all relevant information about the festival and our partnership. Furthermore, the attendees were able to activate the goodbag and support NGOs on site. All of which made this partnership a great success!